Seawatch at Sunset Harbor is a premier waterfront community along the southeastern North Carolina coast. This charming community by the sea features a Kayak and Canoe Clubhouse and Boathouse, community Pavilion, nature parks and trails and acres of preserved natural beauty reflective of seafaring towns of yesteryear.
"…we looked at Seawatch and it was love at first sight," said Nicole Hendrick, Idea Home manager for Coastal Living magazine. "They have a good vision for today and for generations to come, great architecture, and a commitment to using sustainable products and to protect the environment."
Here's just some of what makes Seawatch so special: waterfront on the Intracoastal Waterway, award-winning architecture, winding roads with curves dictated by stands of live oaks and loblolly pines, and a kayak and canoe clubhouse on Mercer Mill Creek – a tidal river that meanders through the marsh.
Nestled next to the quaint fishing village of Southport, North Carolina, and conveniently located along the popular coastal corridor between historic Wilmington, North Carolina, and the Grand Strand of Myrtle Beach, South Carolina, Seawatch at Sunset Harbor offers you an active, coastal environment designed to provide the finest lifestyle possible.
Experience Seawatch at Sunset Harbor for yourself and see firsthand why this exceptional community was chosen by Coastal Living magazine as the site for one of their Idea Homes. Call 877.732.9282 or click here to learn about our Coastal Escape featuring a tour of Seawatch and attractive, affordable accommodations near the sunny North Carolina coast.
coastal. TIMELESS. desired.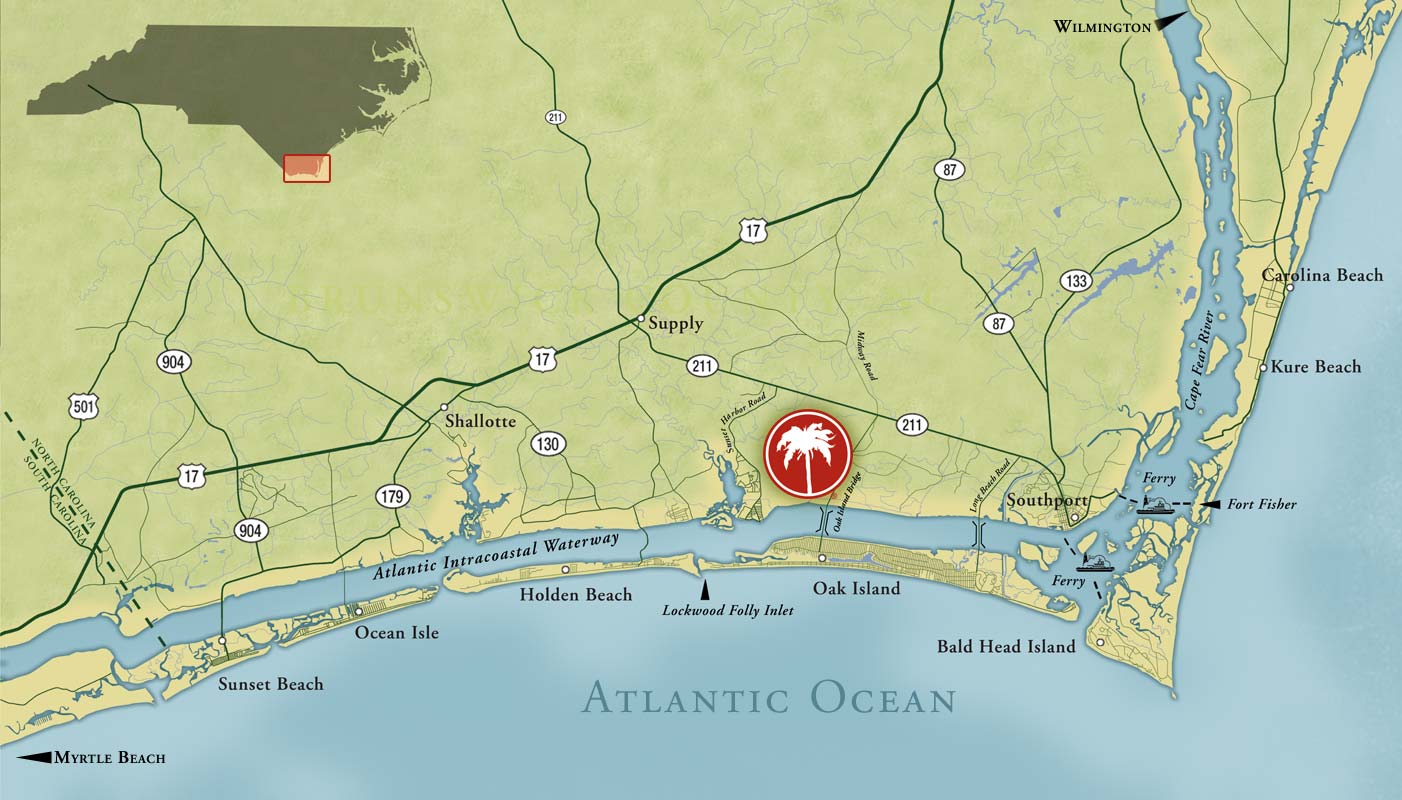 Plan Your Escape
To The Beautiful Carolina Coast
Visit southeastern North Carolina and enjoy the warm weather, pristine beaches, boating, fishing, local attractions, and most of all, the relaxation. The Seawatch at Sunset Harbor Coastal Escape Tour can make it happen.